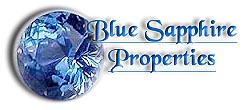 BLUE SAPPHIRE NEELAM PROPERTIES
The chemical formula of Blue sapphire is aluminum oxide (Al 2 O3).
The specific gravity ranges between 3.99 and 4.00 and the refractive index range is between 1.760-1.768 and 1.770-1.779.
The hardness on the Mohs scale is 9. It is the next hardest mineral, diamond being the hardest.

To Order a Neelam Call Now
9819015736 / 9324012326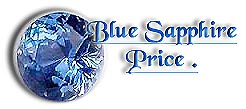 BLUE SAPPHIRE NEELAM PRICE:

Regular Quality Blue sapphire ( Neelam

)

Gemstone Price Starts from Rs 1500 per Carat onwards.
Fine Quality Quality Pukhraj ( yellow Sapphire) Gemstones Price Starts from Rs 4000 per Carat.
Super Fine Quality Pukhraj ( yellow Sapphire) Gemstones Price Starts from Rs 7000 per Carat onwards.
For Expert Name Change Numerology Astrology Horoscope Guidance for Business , Job Marriage ,
Contact Best Astrologer Numerologist and Vastu Expert
Mr Amit Lamba on 9819015736 / 9324012326 .


ALL BLUE SAPPHIRE NEELAM GEMSTONES COME WITH A GEMSTONES LABORATORY CERTIFICATE OF AUTHENTICITY FROM A REPUTED GEMSTONE LABORATORY .
Copyright - Amit Lamba - Mumbai INDIA
9819015736 / 9324012326

Yellow blue Sapphire, neelam , blue Topaz , Gemstone , Mumbai , Bombay , India ,Birthstone, treated yellow sapphires, ceylon sapphires, synthetic yellow sapphires, natural yellow sapphire, buy yellow sapphire in mumbai, buying yellow sapphire ,GEMSTONES, Lucky Stones , GEMS GUIDANCE, Gemologist , RATNA ADVICE ,Gemstone Consultant , Birth Stone , Gems Advice , Gems Expert , ENERGIZED GEMSTONE - Mumbai, India , Precious Stones , Semi Precious , GEMS, Lucky Gems , Birth stones , Lucky Stones . Gemstones India, Gemstones Mumbai, RATTAN, RATTAN India, ASTROLOGY India, Neelam , Pukhraj , Shani , Pearl, Gemologist , Ruby, Manik ,Red Garnet , Pearl, Moti, Moonstone, Emerald, Panna ,Aquamarine, Zade, Diamond, Heera White Sapphire, Blue Sapphire ,Opal, Lucky Gems , Lucky Stones.