Blue Sapphire (Neelam) represents Saturn (Shani), the Lord of the Sign Capricorn and Aquarius in the Horoscopes . It is Also the birthstone for September month. Blue Sapphire's effects are observed sooner than other gemstones. Blue sapphire ( Neelam ) is the gemstone of Saturn or Shani that is worn to remove the evil effects of Planet Saturn and Enhance the Good effects of Planet Saturn ( Shani) in a persons Horoscope .
A person having benefic Saturn will be Extremely hardworking , exercise prudence in expenditures . He may be reserved and lead a Cautious and a responsible Life. On the other hand if Saturn is negative or malefic in a persons horoscope then the person can be lazy, lethargic and deceitful . Such persons always face problems and obstacles in Career growth. Such persons are also generally pessimistic, unreliable .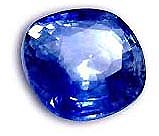 As per Vedic Astrology It is Said that anyone who worships Shani and wears a neelam, can get the Blessings of Lord Saturn.
Neelam Plays a Very Important role in the Lives of persons born in the Signs of TAURUS and LIBRA. It Acts as a Trigger to change their fortunes and open New Opportunities for them.
For persons born in the Sign of Capricorn and Aquarius, Shani and Its Gemstone Neelam , is a very Auspicious Gemstone to wear as it protects the Individual and also ensures a Long and a happy life.
Blue sapphire ( Neelam ) Is Also Very beneficial for Persons who have Saturn Located in Aries Rashi in their Horoscopes , Since Saturn is is Neech ( Powerless )in Aries Rashi and it is seen that Such persons Generally suffer in terms of career , they do not get Recognisation for their work . They are cheated of Success and Do not get Promotions in their Office , Thus for such persons Wearing a Good Quality Blue Sapphire Neelam will help them ease Career Problems and Give Good and New oppertunities .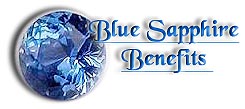 BLUE SAPPHIRE NEELAM BENEFITS
Wearing a Neelam Blue Sapphire Gemstone can bring the wearer wealth, fame, a good name, health, happiness, prosperity, a long life, mental peace and Newer opportunities .
Wearing a blue sapphire protects against danger, travel problems, terror, thieves, accidents.
It can cause financial fortunes to change for the better, help with a person's career, and make the wearer rich. It can free one of mental anxiety.
It helps make one detached, and protects against envy. It can be worn for good luck and for protection against evil spirits.
Blue sapphire is the birthstone for the month of September. Blue Sapphire is also recommended for 5th, 23rd and 45th wedding anniversary.
Blue sapphire is a lucky gem for all those who are born under Number 8. Saturn rules this number. People born on 8th, 17th, and 26th of any month are governed by this number.
People in business of export and import, transport Cargo, Automobiles , production of minerals , Iron ore , spare parts, petroleum , Iron and Steel or Similar Businesses related to Planet Saturn should definitely wear a Blue Sapphire/Neelam Gemstone as it will give them Substantial Business growth and new Opportunities .
Also this is a Very good gemstone for Persons in the LAW field like magistrates and law practitioners for the success in their profession.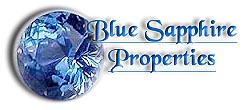 B
LUE SAPPHIRE NEELAM PROPERTIES
The chemical formula of Blue sapphire is aluminum oxide (Al 2 O3).
The specific gravity ranges between 3.99 and 4.00 and the refractive index range is between 1.760-1.768 and 1.770-1.779.
The hardness on the Mohs scale is 9. It is the next hardest mineral, diamond being the hardest.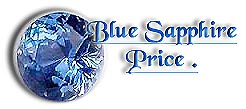 Regular Quality Blue sapphire ( Neelam

)

Gemstone Price Starts from Rs 1500 per Carat onwards.
Fine Quality Quality Pukhraj ( yellow Sapphire) Gemstones Price Starts from Rs 8000 per Carat.
Super Fine Quality Pukhraj ( yellow Sapphire) Gemstones Price Starts from Rs 15000 per Carat onwards.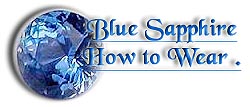 PROCEDURE TO WEAR A NEELAM BLUE SAPPHIRE
The weight of this gemstone should not be less than 4 Carats.

This Gemstone should be studded in ring in gold, silver or punchdhatu (a mixture of five metals: iron, silver, copper, gold, and zinc. And worn in Right Hand Middle Finger.

Day for wearing:

Saturday.

Time for wearing:

The best time to wear this Gemstone is 2 hours before Sunset. ( Aprox 3:30 Pm)

ON A SATURDAY MORNING.
Ø Put this ring with a Cup with a mixture of 1 spoon curd , 1 spoon Honey , 2 Spoons Milk , ½ Spoon Sugar , ½ Spoon Ghee.
Ø They do your regular Morning Prayers.
Ø After your Regular Prayers, Take this Ring out of the Above Mixture and wash it with Water or Ganga Jal .
Ø Mantra: "Om Shan Shanascharya Namah" 108 times. it should be worn in the middle finger.
Ø The wearer should donate Black Dal , Tea , Oil etc to any Poor person.
ALL BLUE SAPPHIRE NEELAM GEMSTONES COME WITH A GEMSTONES LABORATORY CERTIFICATE OF AUTHENTICITY FROM A REPUTED GEMSTONE LABORATORY .
Copyright - Amit Lamba - Mumbai INDIA
For Expert Name Change Numerology Astrology Horoscope Guidance for Business , Job Marriage ,
Contact Best Astrologer Numerologist and Vastu Expert
Mr Amit Lamba on 9819015736 / 9324012326 .


Yellow blue Sapphire, neelam , blue Topaz , Gemstone , Mumbai , Bombay , India ,Birthstone, treated yellow sapphires, ceylon sapphires, synthetic yellow sapphires, natural yellow sapphire, buy yellow sapphire in mumbai, buying yellow sapphire ,GEMSTONES, Lucky Stones , GEMS GUIDANCE, Gemologist , RATNA ADVICE ,Gemstone Consultant , Birth Stone , Gems Advice , Gems Expert , ENERGIZED GEMSTONE - Mumbai, India , Precious Stones , Semi Precious , GEMS, Lucky Gems , Birth stones , Lucky Stones . Gemstones India, Gemstones Mumbai, RATTAN, RATTAN India, ASTROLOGY India, Neelam , Pukhraj , Shani , Pearl, Gemologist , Ruby, Manik ,Red Garnet , Pearl, Moti, Moonstone, Emerald, Panna ,Aquamarine, Zade, Diamond, Heera White Sapphire, Blue Sapphire ,Opal, Lucky Gems , Lucky Stones.